Sharon Bleiler, DMD
Founder & Senior Doctor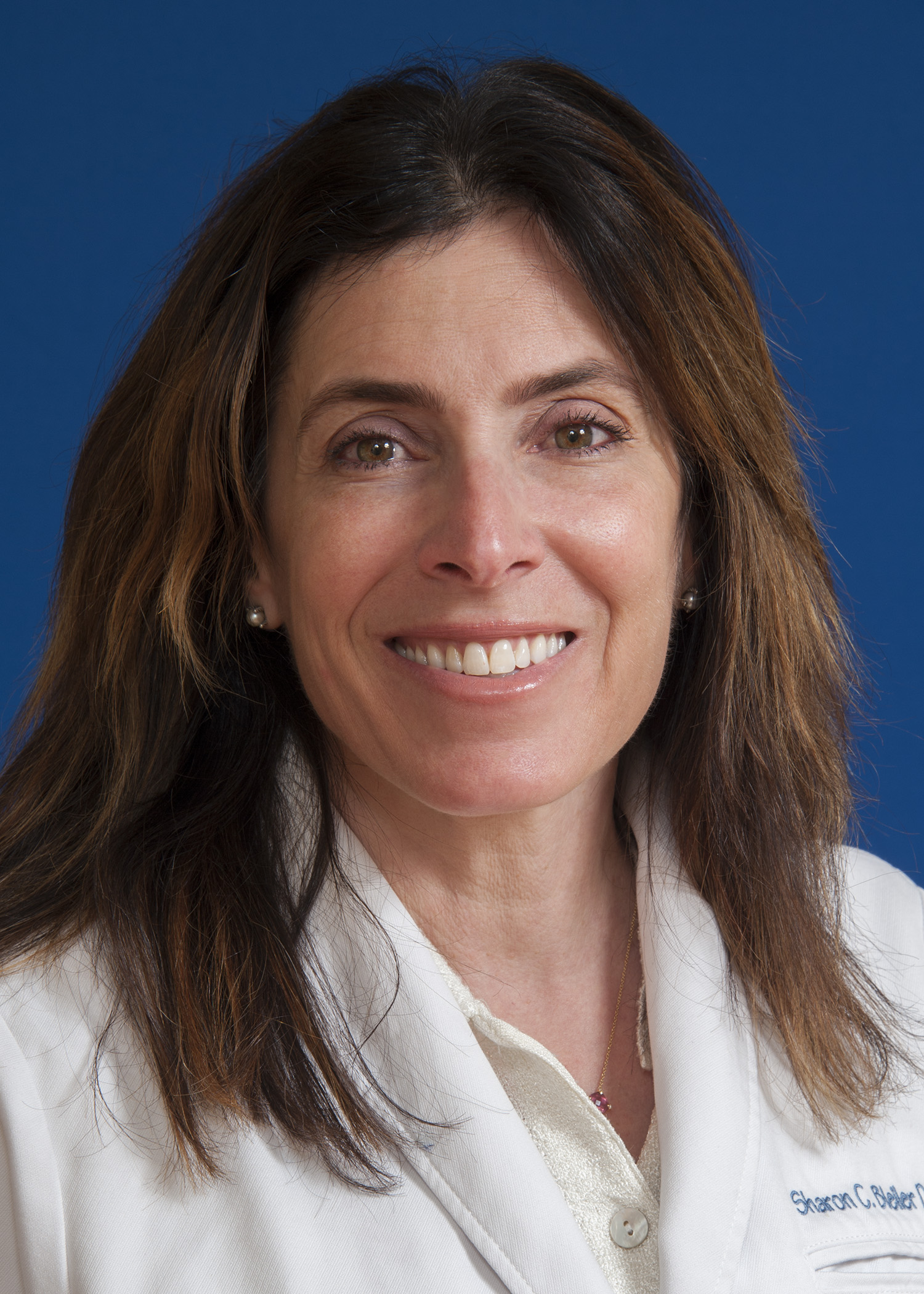 Dr. Sharon Bleiler, DMD, attended Bucknell University prior to graduating from Temple University, Kornberg School of Dentistry. Sharon has been practicing for over 25 years and comes from a family of dentists – both her father and her brother are lifelong practitioners. Sharon is proud mother of three boys and a girl. Sharon founded Noble Dentistry in February 2016. Staff and patients are drawn to the gravity of Dr. Bleiler's personality. Sharon is well known for her forthright honesty, lively enthusiasm, contagious laugh and clinical mastery.
---
Colin Ambler, MBA
Practice Manager
colin@nobledentistry.com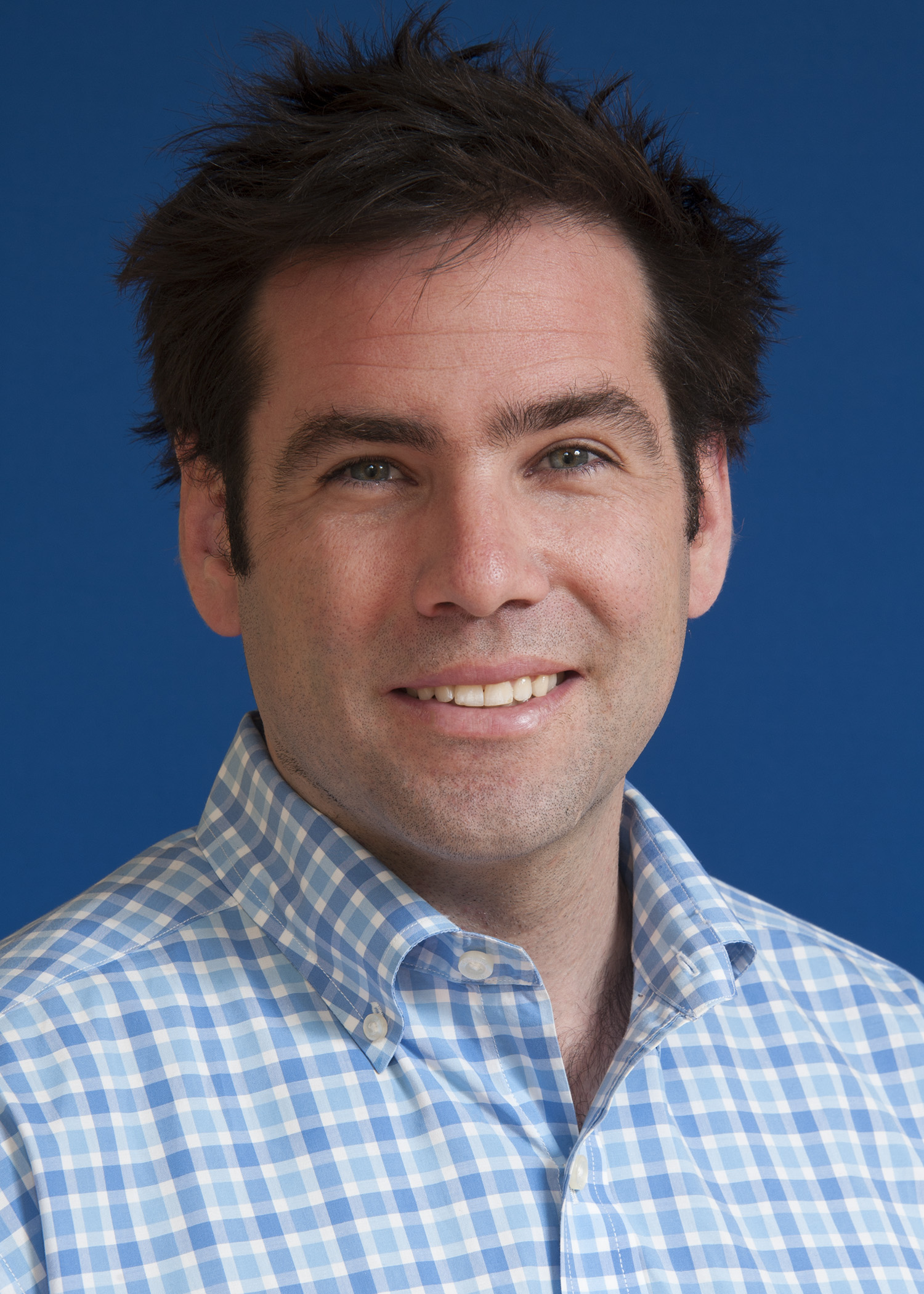 Colin Ambler graduated from Drexel University prior to completing his MBA from University of Chicago, Booth School of Business. As an undergraduate, Colin was a decorated Division I lacrosse player and received honor of NCAA Academic All-American. Following his playing career, Colin was an entrepreneur in the sports marketing industry and worked in building technology products at the regional and national levels in Philadelphia and Chicago. Colin joined Dr. Bleiler at Noble Dentistry at its inception in 2016.
---
Bridget McCool, RDH
Lead Hygienist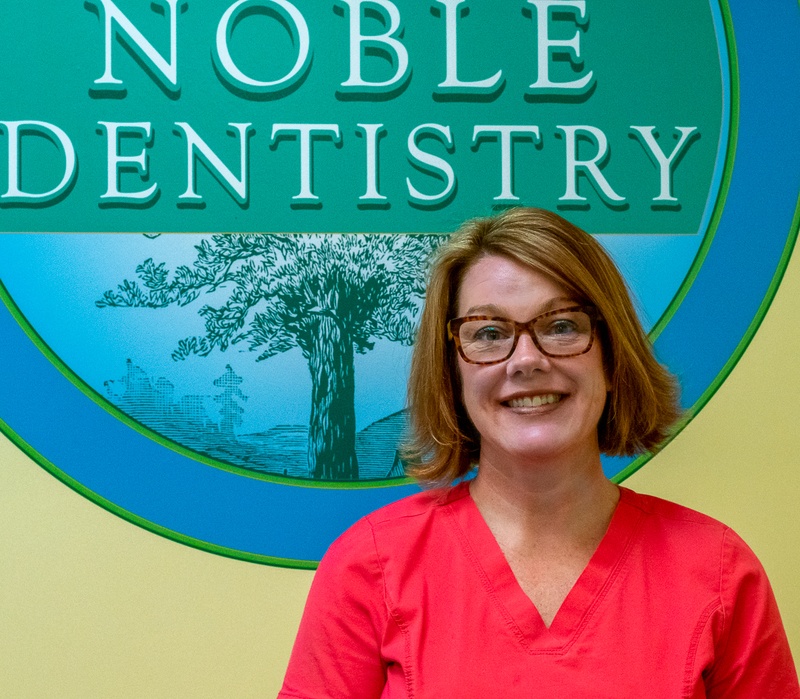 Bridget most commonly provides the first and most fabulous impression at Noble Dentistry. Our new patients are pleasantly surprised by her thoroughness, often remarking "I've never had my teeth cleaned like that!"; and returning patients look forward to their next visit. It is abundantly clear that Bridget takes tremendous pride in her job and takes extreme care with each patient. She is highly detail oriented, very knowledgeable and forthright with education & home care. Bridget sets the bar high for all of our hygiene staff… and not just clinically – Bridget is well known for her vibrant and always matching attire! Sneakers, watchband and scrubs included 🙂 Fun fact: Bridget has always wanted to learn how to crochet, so if you know, teach her!
---
Tori Margerum, RDA
Lead Assistant & Insurance Coordinator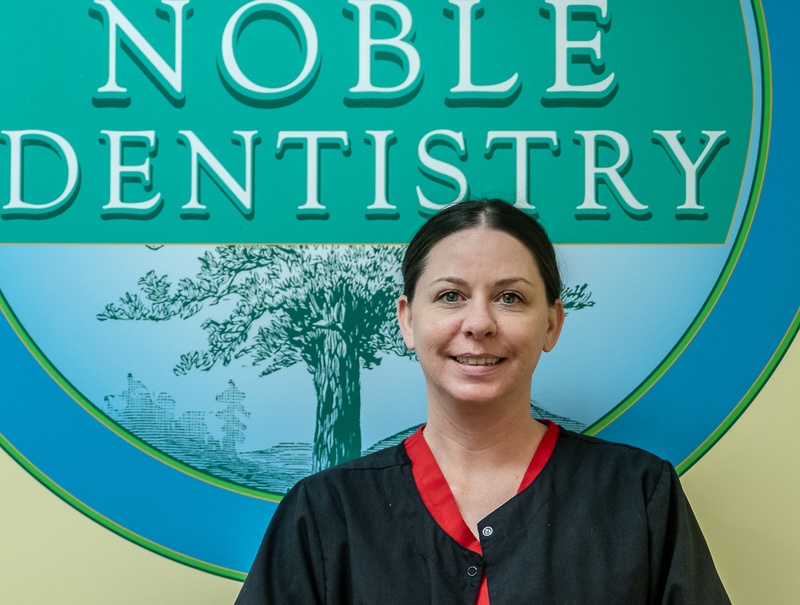 Tori graduated from Delaware Valley Academy Of Medical & Dental Assistants and has 16 years of experience in the dental field. Tori runs the show at Noble Dentistry! She is the jack of all trades that has a solution for every problem. Her extensive experience as a clinician in "the back" makes her a tremendous asset in "the front" in navigating the complexity of insurance claims and preauthorizations. Tori is a natural neat freak that has meticulous attention to detail which keeps the rest of us tidy and perfectly organized!
---
Kelly Cotrina
Lead EFDA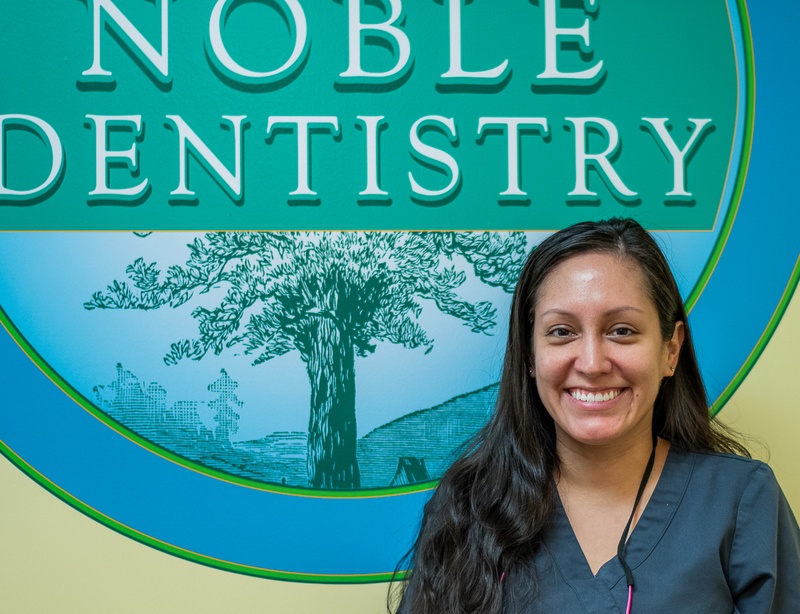 Kelly joined our team in 2018. She has an Associates in Science degree from Manor College, and a Expanded Function Dental Assistant certification that she achieved in 2012. For Kelly, the best part of being part of Noble Dentistry is that our practice is a family, starting with the team. Our primary goal is our patients' comfort and happiness, and our office always has the latest and most updated equipment and materials so that we can offer our patients the best possible care. Kelly brings with her excellent clinical and aesthetic skills with restorations and temporary crowns. She treats each patient like they are part of her family and works to provide excellent care during all procedures. Outside of our office, Kelly enjoys spending time with her family and friends, especially her niece, Audrey.
---
Teresa Dittes
EFDA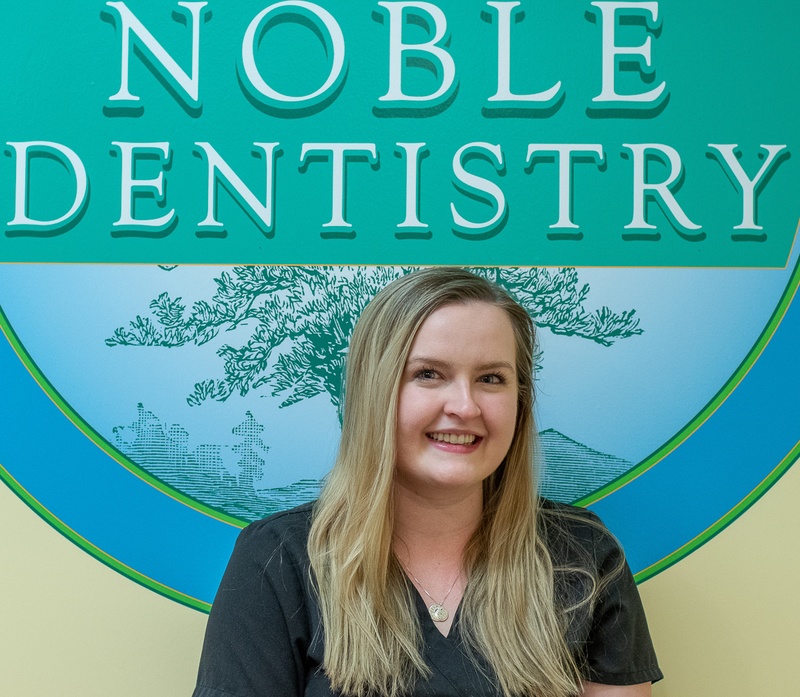 ---
Holly Loisch
Hygienist, RDH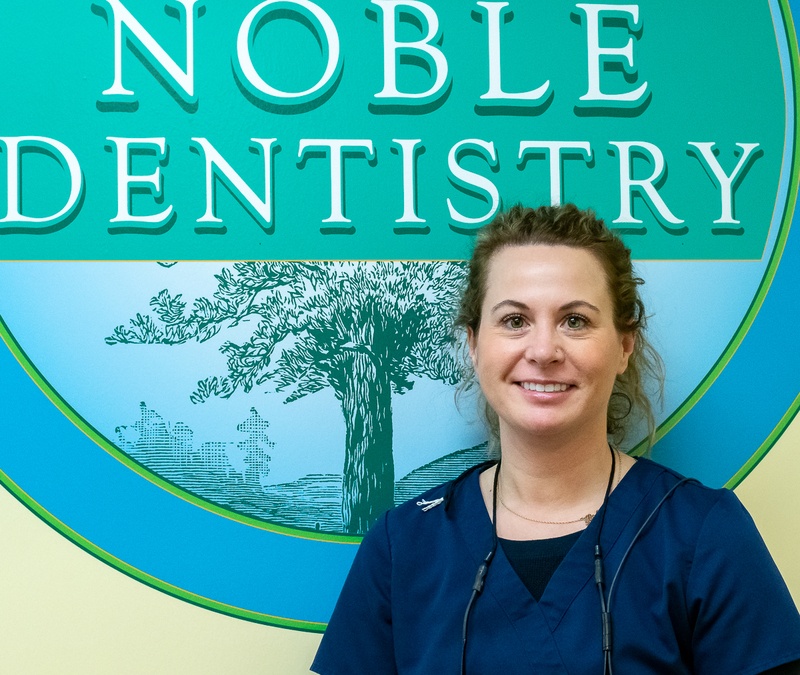 Holly attended the Temple University Fox School of Business for her Bachelor's degree in Business Administrations, and completed the dental hygiene program at the University of Pittsburgh School of Dental Medicine, graduating in August 2018. She joined our team in November 2018, and loves the family feeling of our team. Holly likes welcoming our patients to our office and working with them on their individual needs. In addition to her training as a dental hygienist, Holly is also a Registered Phlebotomy Technician.
Outside of the office, Holly enjoys spending time with her family and friends, going to the movies, checking out different restaurants and working out. She loves Barre classes, and hopes to travel more in the future.
---
Christine Shillington
Front Desk Coordinator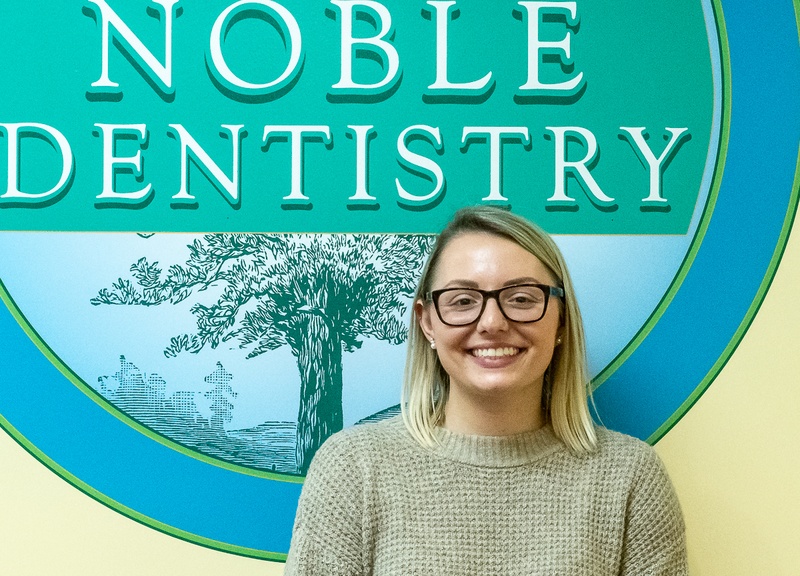 Before starting with Noble Dentistry in September of 2018, Christine graduated from Temple University in 2016 with a Bachelor of Science degree in Public Health. Christine has helped the practice at Noble Dentistry continue to grow by operating the front desk by speaking with current patients and scheduling appointments for our newest clients. Her most beloved aspect about working at Noble is the family environment and being around an amazing group of coworkers. Outside of the office, Christine enjoys focusing on her nutrition and fitness at Orange Theory.
---
Kate Kelly
Hygienist, RDH
Kate was one of the first employees at Noble Dentistry shortly after the practice's inception. Before starting as a Dental Hygienist in December of 2017, Kate graduated from Montgomery County Community College in 2015 where she won the Johnson & Johnson Special Needs Award. Kate says she loves coming to work each day because of her ability to help educate patients about their oral health while being in a comfortable environment, which she believes sets Noble aside from other dentists' offices. In her free time, Kate loves to cook when she is not spending time with family and friends.
---